The Unchosen at Number 15 - Lynn's life story in twice-monthly instalments on Patreon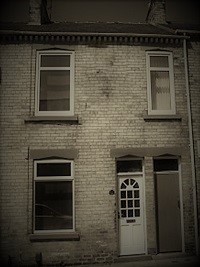 Lynn is publishing her remarkable and revealing memoirs, The Unchosen at Number 15: A Memoir from the Deepest Dark, exclusively for her patrons on Patreon.

The Unchosen at Number 15 is the story of how a Yorkshire girl from a poor background in the 1950s survived a badly haunted house, besides emotional and sexual abuse and conversion to a cult, to become the UK's 'Paranormal Agony Aunt' and the co-author of the book that would inspire almost the whole world to talk about Jesus and Mary Magdalene...

For a monthly pledge of £3 (plus VAT/sales tax in relevant territories) Lynn's patrons receive two monthly instalments of The Unchosen at Number 15 in PDF format.

(Lynn's writing with Clive on historical, religious and esoteric mysteries are available on their joint Patreon account.)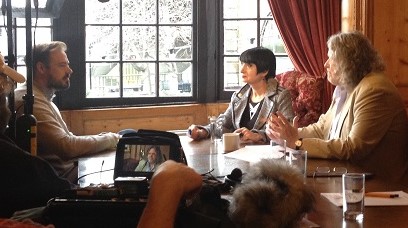 Forbidden History on Yesterday

Episodes of Forbidden History, in which Jamie Theakston investigates myths and legends, conspiracy theories, ancient treasures, lost civilisations and war-time secrets - most featuring Lynn, Clive or both - are regularly repeated on Yesterday: see the show's schedule for details of upcoming broadcasts.

All six series are also currently available to watch on demand on UKTV Play.



September 2021 - New Patreon features: The 'Divine' Margaret and the Mysteries of the Magdalene

To do complete justice to the amazing Margaret, Archduchess of Austria, Lynn and Clive are telling this part of her extraordinary story over two features.

In the first, they look at Margaret's irresistible rise in the power politics of 16th century Europe, before turning to her immense cultural influence through her patronage of art, literature and music - and what it tells us about her own intriguing beliefs. And - for obvious reasons, being them - L&C focus on her devotion to Mary Magdalene, and the recent discovery that portraits of the saint created at her court were actually 'crypto-portraits' of Margaret herself.

The second delves further into the reasons for Margaret identifying herself with the Magdalene: was it based on the traditional Christian image of the saint or Gnostic ideas about her kept alive by heretical sects? And new research into her funeral monument has not only revealed that she - literally - took her secret to the grave but also something else quite astonishing...

Patreon is the online platform that links creators directly with their audience. For a monthly pledge of just £3 (plus VAT in the UK and sales tax where applicable), patrons receive two exclusive chapter-length features each month as print-at-home pdf documents, giving them special access to Lynn and Clive's new and unpublished writings - updates to their books and unique insights into their ongoing research and discoveries. In return, patrons enable Lynn and Clive to research, investigate and write while maintaining their professional independence.

2021/22, dates TBA - The Stargate Conspiracy and The Forbidden Universe in Bulgaria

Two new Bulgarian translations of Lynn and Clive's books are in the pipeline: leading Sofia publisher Bard are publishing a new and updated edition of The Stargate Conspiracy and the first Bulgarian edition of The Forbidden Universe. Details to follow when they've been finalised.