The Unchosen at Number 15 - Lynn's life story in twice-monthly instalments on Patreon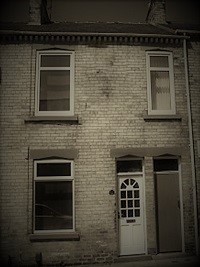 Lynn is publishing her remarkable and revealing memoirs, The Unchosen at Number 15: A Memoir from the Deepest Dark, exclusively for her patrons on Patreon.

The Unchosen at Number 15 is the story of how a Yorkshire girl from a poor background in the 1950s survived a badly haunted house, besides emotional and sexual abuse and conversion to a cult, to become the UK's 'Paranormal Agony Aunt' and the co-author of the book that would inspire almost the whole world to talk about Jesus and Mary Magdalene...

For a monthly pledge of £3 (plus VAT/sales tax in relevant territories) Lynn's patrons receive two monthly instalments of The Unchosen at Number 15 in PDF format.

(Lynn's writing with Clive on historical, religious and esoteric mysteries are available on their joint Patreon account.)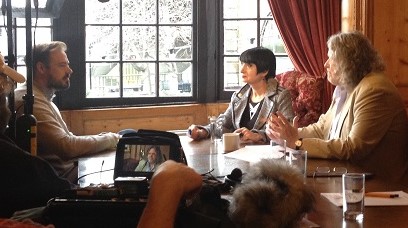 Forbidden History on Yesterday

Episodes of Forbidden History, in which Jamie Theakston investigates myths and legends, conspiracy theories, ancient treasures, lost civilisations and war-time secrets - most featuring Lynn, Clive or both - are regularly repeated on Yesterday: see the show's schedule for details of upcoming broadcasts.

All six series are also currently available to watch on demand on UKTV Play.



Wednesday, 5 May 2021 - Patreon feature: The Forbidden Universe 10 Years On - The Search for the Mind of God (Part 2)

In the final part of their update to The Forbidden Universe, exploring the parallels between today's science and the Hermetic philosophy, Lynn and Clive look at developments over the last decade in the great mysteries about the origins and evolution of life, the nature of consciousness and its relationship to the physical world, and growing challenges to the prevailing 'physicalist' worldview that are doing something amazing... they are letting magic back in.

Patreon is the online platform that links creators directly with their audience. For a monthly pledge of just £3 (plus VAT in the UK and sales tax where applicable), patrons receive two exclusive chapter-length features each month as print-at-home pdf documents, giving them special access to Lynn and Clive's new and unpublished writings - updates to their books and unique insights into their ongoing research and discoveries. In return, patrons enable Lynn and Clive to research, investigate and write while maintaining their professional independence.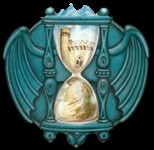 Saturday, 22 May 2021 (subject to public health advice and restrictions) - Saunière Society conference

Lynn and Clive will be giving a talk on When God Had a Wife at the Saunière Society's one-day conference at the National Musical Museum in Brentford, Middlesex.

Other speakers include Robert Feather on 'Finding the Ten Commandments', Guy Patton on 'The Investigation of the Treasure Thread in the Mystery of Rennes-le-Château' and Simon Brighton on 'Templar Sites in Britain'.

For full details of the programme and to book see the Saunière Society web site.


2021/22, dates TBA - The Stargate Conspiracy and The Forbidden Universe in Bulgaria

Two new Bulgarian translations of Lynn and Clive's books are in the pipeline: leading Sofia publisher Bard are publishing a new and updated edition of The Stargate Conspiracy and the first Bulgarian edition of The Forbidden Universe. Details to follow when they've been finalised.