5 June 2019 - News about the When God Had a Wife UK launch

A correction to the previous post: When God Had a Wife will be published in the UK in early January (exact date to be confirmed), about a month after it's launched in the USA. Pre-orders can be made from Amazon through the Shop page.

26 March 2019 - Ocultura update

Details have been decided about Lynn & Clive's appearance at the third International Occulture Conference in León in Spain. They will be the closing speakers for the four-day event, on Saturday, 12 October, talking about Leonardo and the Turin Shroud, to coincide with the launch of Ediciones Luciérnaga's Spanish translation of their book, Turin Shroud: How Leonardo da Vinci Fooled History.

19 March 2019 - Shroud in Spain

To mark the 500th anniversary of Leonardo da Vinci's death, Ediciones Luciérnaga (Spanish publishers of The Masks of Christ and The Forbidden Universe) are publishing an updated translation of Turin Shroud: How Leonardo da Vinci Fooled History.

The book is part of Luciérnaga's Ocultura series, selected by Javier Sierra. It will be available to buy after L&C's appearance at the Ocultura conference in León in October - and of course they'll be happy to sign copies!

28 February 2019 - UFO Encounters podcast

L&C's interview with Jim Howard, discussing The Stargate Conspiracy, is now available to subscribers to his UFO Encounters podcasts.

27 February 2019 - Ocultura revisited

L&C are beyond delighted to be invited to speak at this year's International Occulture Conference being held in Leòn, Spain, from 9 to 12 October, especially after their last appearance in 2017 was such a resounding success - and a very happy occasion. Big thanks (again) to Javier Sierra for the invitation.

More details to follow.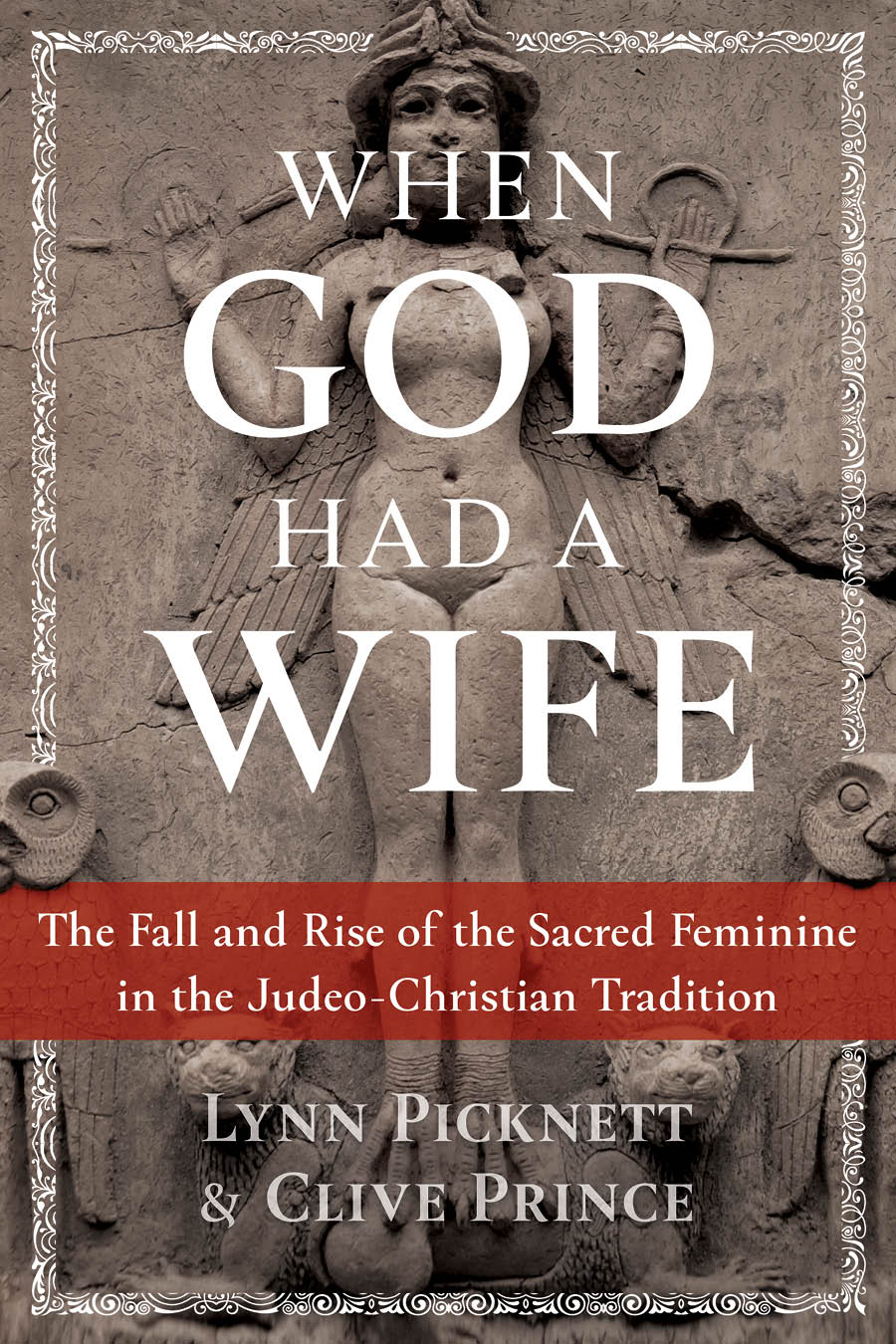 15 February 2019 - When God Had a Wife launch date

The publication date for L&C's new book, exploring the sacred feminine in Judaism and early Christianity, has been set for 3 December in the USA and UK. Published by Bear & Co, it will be available as a paperback and an e-book.

Subtitled The Fall and Rise of the Sacred Feminine in the Judeo-Christian Tradition, the book presents the astonishingly overwhelming historical and archaeological evidence for goddess-worship among the ancient Israelites, especially Yahweh's consort Asherah, but which was also centred on other female deities such as the fierce warrior-goddess Anat.

L&C also show how the sacred feminine was written out of the religion during the post-Exile reforms - but survived underground in figures such as Lady Wisdom. Finally, they reveal how this secret - but enduring - tradition, dating all the way back to the Exodus from Egypt, can even be traced to the mission of Jesus and his 'heretical' counterpart Simon Magus, connecting with some of the key themes in The Templar Revelation and The Masks of Christ.

Advance orders can be placed through Bear & Co's web site or on Amazon.


13 February 2019 - Stargate interview

L&C were interviewed by Jim Harold for his UFO Encounters podcast about their seminal book The Stargate Conspiracy, which celebrates its 20th year in print this year.

The interview will be available on Jim's subscription web site within the next couple of weeks - details to follow.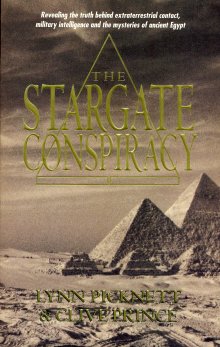 7 February 2019 - Stargate on Kindle

To mark the 20th anniversary of The Stargate Conspiracy - amazingly it really has been in print in the UK and USA for all that time - Sphere have launched a Kindle edition, available from today.

On its first publication in 1999, The Stargate Conspiracy sparked bitter controversy not only in more conventional circles but also, because of its searing critique of certain particularly cherished beliefs of 'alternative' history, among that community too.

The book reveals the existence of a truly remarkable plan to manufacture a quasi-religious belief system centred on the idea that the gods of ancient Egypt were really advanced extra-terrestrials - who are about to return. At the heart of the story is the channelling cult based on alleged psychic contact with the 'Council of Nine', whose devotees and channellers in its 50-year-plus history have included senior politicians (even a former Vice President), members of some of America's wealthiest families, physicists, leading New Age gurus and individuals such as Uri Geller, Star Trek creator Gene Roddenberry and several leading 'alternative' authors. In fact, L&C present evidence that the Nine were born in a US government-backed parapsychology lab as part of an experiment into the creation and manipulation of belief.

The questions raised in The Stargate Conspiracy - not to mention its stark warnings - remain as relevant as ever. As Fortean Times wrote, after reading it 'you may never again look at any New Age movement based upon "divine" or "extraterrestial" revelations in quite the same way.'


11 January 2019 - Stargate Conspiracy at the Green Stone

Lynn and Clive are cock-a-hoop to have been booked to speak at the Questing Conference's Green Stone 40th Anniversary Convention at the Britannia Hotel, Wolverhampton on Saturday, 26 October 2019, organised by Andrew Collins. They will be talking about the pernicious 50-year-long manufactured channelling cult, based on the 'Council of Nine', the central theme of their book The Stargate Conspiracy - which celebrates its 20th anniversary this year.

See the Future Events page for the full details of the weekend and how to book.

14 November 2018 - Stargate Conspiracy e-book

L&C are delighted that Sphere are to publish an e-book of The Stargate Conspiracy to coincide with its 20th anniversary in 2019. Watch this space for the publication date.

4 October 2018 - Star Gate in print

The print version of Jack Sarfatti's Star Gate, which includes Lynn and Clive's essay 'Future Mind' (see below), is published today by Lambert Academic Publishing.

It can be purchased online from MoreBooks.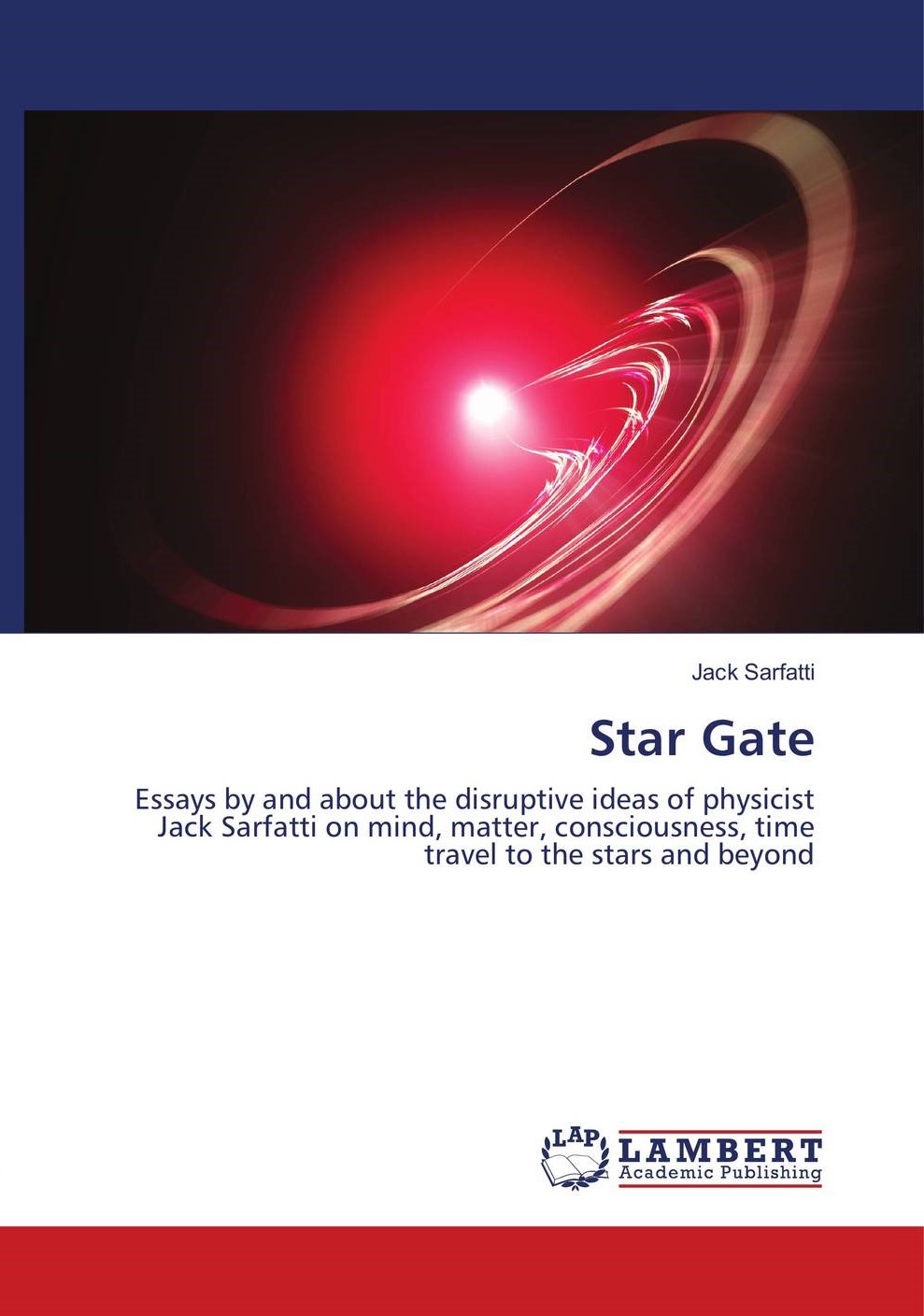 22 September 2018 - Opening the Star Gate

Lynn and Clive have contributed an essay to physicist Jack Sarfatti's new book, Star Gate, the e-book edition of which is launched today by Lambert Academic Publishing, subtitled Essays by and about the disruptive ideas of physicist Jack Sarfatti on mind, matter, consciousness, time travel to the stars and beyond.

Their essay, 'Future Mind', gives an overview of Jack's life and the development of his remarkably influential - but apparently wacky - ideas, and his encounters with high strangeness that helped form them…

The e-book is available from MoreBooks.

A print version will be available soon.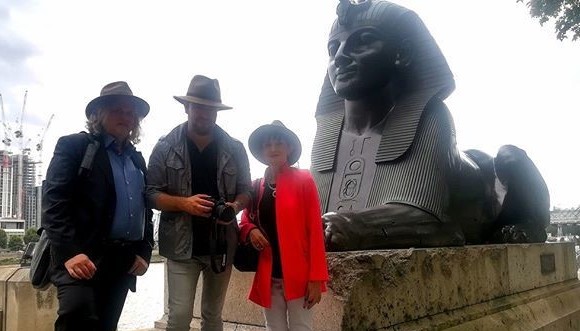 15 August 2018 - A Spanish invasion

Lynn and Clive were delighted to welcome bestselling Spanish author Javier Sierra and his wife Eva - not forgetting young Martin and Sofia - along with their group from Aran Viajes tours to the esoteric sights of London, accompanying them to the Temple Church, Freemasons' Hall and the quirky and fascinating Sir John Soane's Museum.

L&C were also presented with official 'Authors on Tour' Indiana Jones-style hats - being modelled in the photo. Explorers at last!

The day was special, and highly memorable - and in a very good way!


31 July 2018 - The new book: When God Had a Wife

Lynn and Clive are thrilled to announce they have just signed the contract for their new book, When God Had a Wife, for the American publishers, Inner Traditions/Bear & Co. Focusing on the long-forgotten Jewish goddesses - and their extraordinary tenacity! - it will also examine the 'goddess' roles of certain significant women in early Christianity. The book is due to be published next year.

19 July 2018 - Forbidden History: Uncovering the Historical Jesus

The opening episode of Forbidden History series 5, featuring Lynn as a regular contributor, aired on UK's Yesterday. In this episode, Jamie Theakston is on a quest to uncover the real story of Jesus.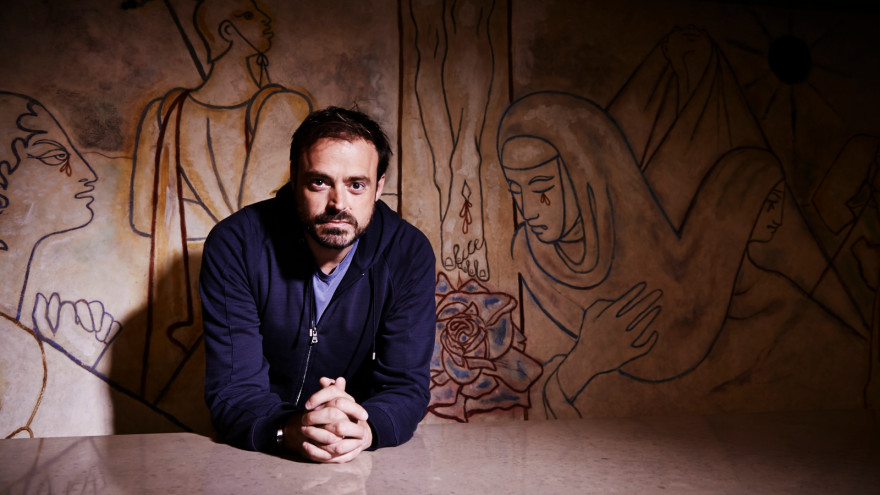 This season's episodes and broadcast dates, are:

The Stasi: Behind the Berlin Wall - 26 July

The Search for Nazi Treasure - 2 August

The Real James Bond - 9 August

The Dead Sea Scrolls - 16 August

Secret Societies: World Domination - 23 August


17 July 2018 - Minerva talk online

The video of Lynn and Clive's talk on The Templar Revelation to the Minerva Study Circle is now available on Minerva's YouTube channel.

3 July 2018 - The Queen of Spain - a fan?

The Spanish online newspaper El Español's article about Queen Letizia and her interest in esoteric books revealed her current reading is El Universo Prohibido! Thanks to Javier Sierra for the exciting news.

For those who can read Spanish, the article is on the El Español web site.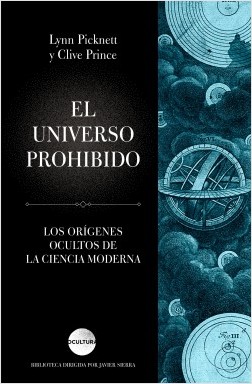 27 June 2018 - Forbidden in Spain

The Forbidden Universe is published today in Spanish translation, entitled El Universo Prohibido. It's part of Ediciones Luciérnaga's Ocultura series whose editor is the award-winning writer Javier Sierra.

El Universo Prohibido joins The Masks of Christ (Las Máscaras de Cristo), which was published last year, also as part of the Ocultura series.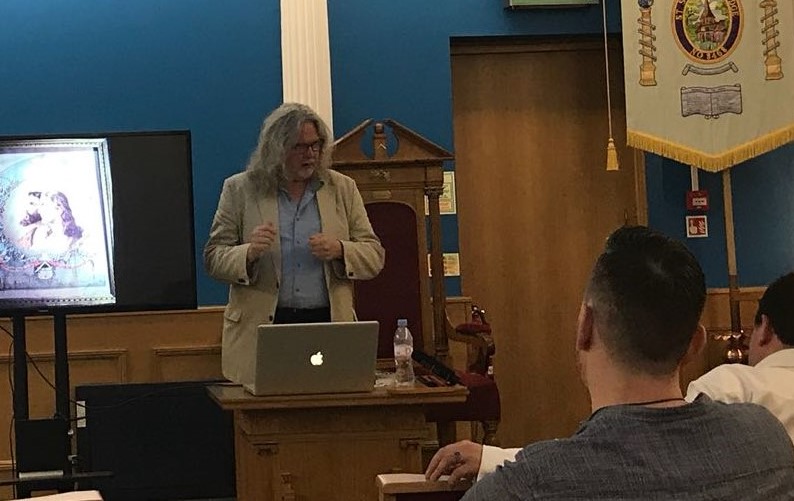 23 June 2018 - Minerva talk

Lynn and Clive gave their talk on The Templar Revelation to the Minerva Study Circle, St Albans - in the splendid Masonic temple room.

Thanks to Dan O'Connell, and all those who made the - sometimes lengthy and complicated - journey there on one of the hottest days of a very hot summer!

The talk was videoed and will be available on Minerva's YouTube channel soon.


15 June 2018 - Forbidden History 5

The latest series of Forbidden History, presented by Jamie Theakston and featuring Lynn as a regular contributor, is to start airing on the Yesterday Channel on 19 June.

As usual it's six episodes, directed by Bruce Burgess for Like A Shot Productions.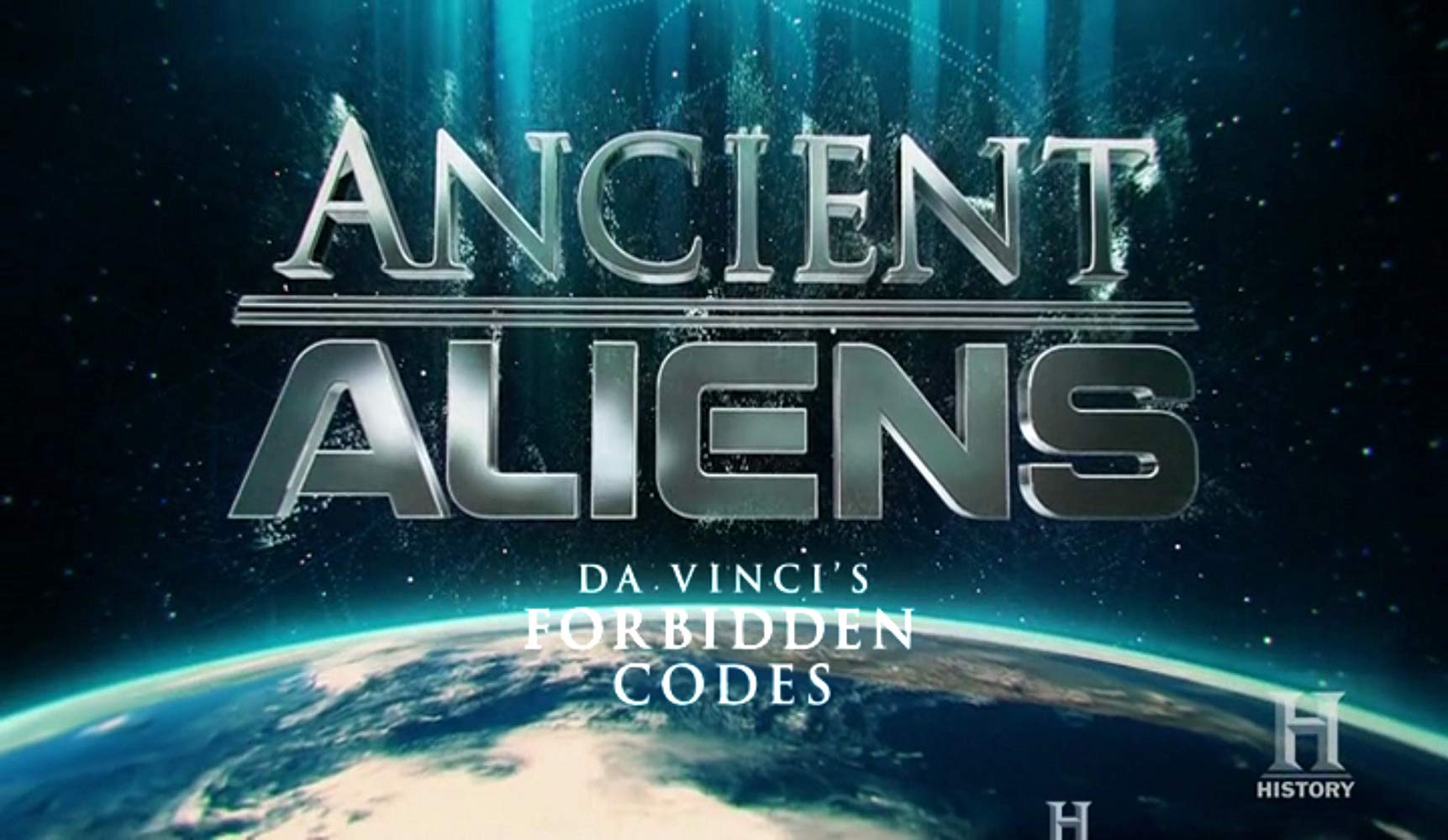 4 May 2018 - Leonardo's alien encounters?

Lynn appeared as a contributor on the subject of the real Leonardo da Vinci - his genius, love of trickery and his often startling heresy (if you know where to look) - in the somewhat quirky setting of the History Channel's Ancient Aliens.

The episode, 'Da Vinci's Forbidden Codes,' explored the question of whether Leonardo was influenced by extraterrestrials. Lynn thought probably not.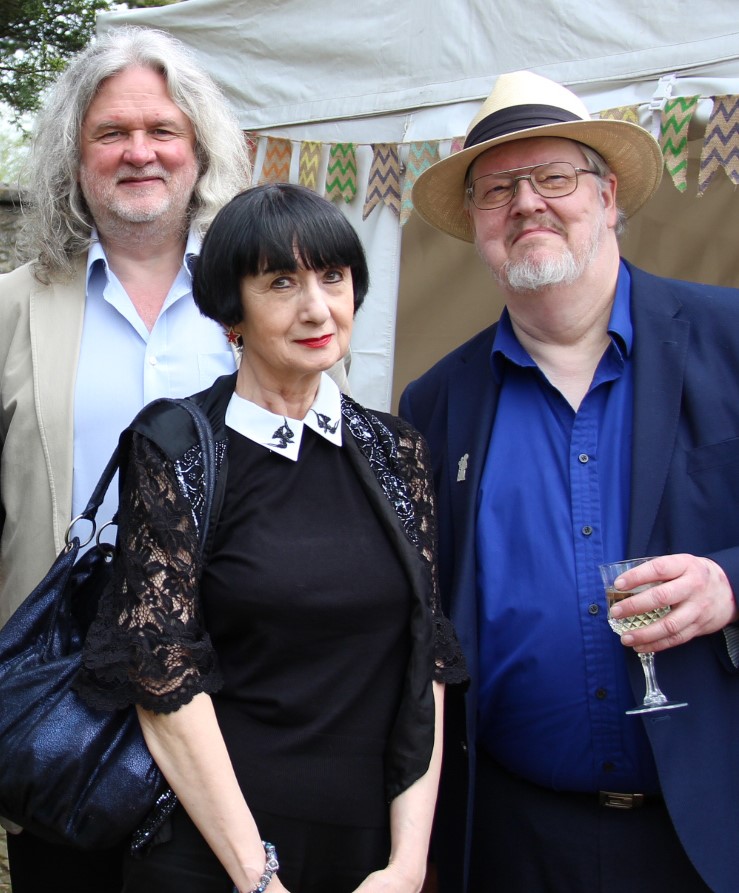 21 April 2018 - A party to remember

L&C were delighted to attend fellow esoteric writer John Matthew's 70th birthday party at Dwina Gibb's stunning home, the Prebendal in Thame, Oxfordshire. In glorious sunshine it was good to meet up with old friends.

Happy birthday, John!




1 April 2018 - Templar in St Albans

L&C are booked to give a talk on The Templar Revelation - now celebrating its 21st year in print - to the Minerva Study Circle, an esoteric study group organised by Dan O'Connell and held at St Alban's Masonic centre. It's at 1.30 on Saturday, 23 June (appropriately St John's Eve) at Ashwell House, 167 Verulam Road, St Albans AL3 4DW.

All are welcome and admission is free (although donations are gratefully received) but please book in advance so that they know the size of the audience - email Dan O'Connell on minervameetings@gmail.com.

14 March 2018 - Saunière Society's David Pickering

Lynn and Clive write:

We're sorry to hear from Joy and Chris Millar of the passing of Saunière Society Journal editor David Pickering, after a courageous battle against cancer. It was always a pleasure to work with him.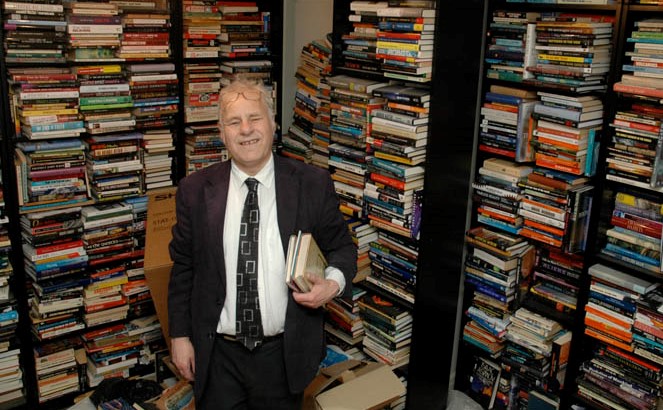 6 March 2018 - Passing of Peter Rogerson, iconic Magonian

Lynn and Clive write:

We're saddened to learn of the passing of Peter Rogerson, the stalwart of the Magonia Review of Books and of British ufology since the 1960s. He died peacefully in hospital in Manchester at the age of 67.

Sceptical but open-minded (as a genuine sceptic should be) towards paranormal and Fortean phenomena, Peter championed the view of UFOs and reports of alien encounters as a psychosocial, rather than physical, phenomenon, a perspective much in favour in the 1970s but which has since been eclipsed by a more materialistic, 'nuts and bolts' approach. He amassed an enormous collection of books and publications, which are being passed on to the Archive for the Unexplained (AFU) in Sweden.

As AFU's Clas Svahns writes, in one of the many tributes from the ufological/Fortean world, 'Peter is now sailing to Magonia'.

Magonia editor John Rimmer's tributes to his old friend Peter can be read at the Magonia web site.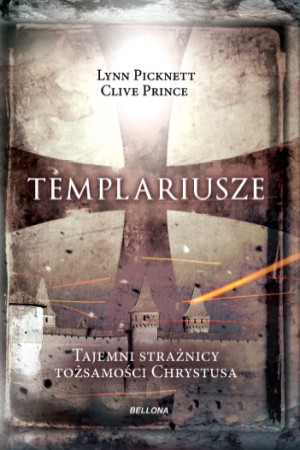 15 February 2018 - Templar in Poland

The new Polish edition of The Templar Revelation - Templariusze: Tajemni strażnicy tożsamości Chrystusa - is published today, by Bellona.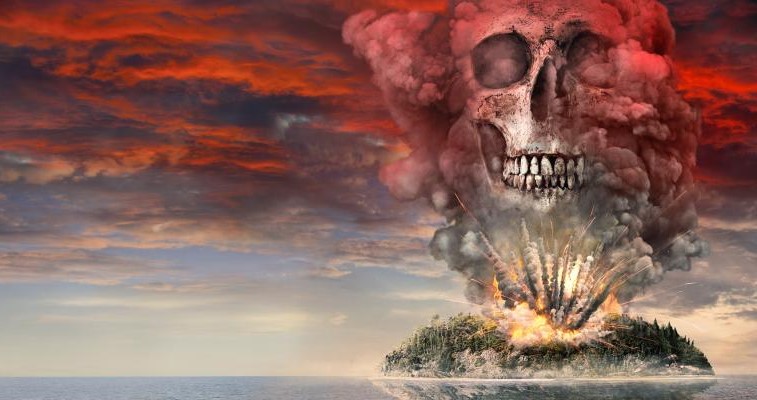 13 February 2018 - Oak Island: More on the mystery

The latest episode of the History Channel's The Curse of Oak Island, entitled 'The Templar Connection', made by Prometheus Entertainment and featuring contributions from L&C, broadcast in the USA. It's narrated by the rather wonderfully-named Robert Clotworthy.


7 February 2018 - Oak Island coming

An episode of the History Channel's series The Curse of Oak Island featuring L&C talking about the putative Templar connection to the Oak Island Money Pit mystery, is to air next Tuesday, 13 February at 9pm and 11pm PST.

31 January 2018 - Occulture: Encounter with the Grail

The latest edition of New Dawn magazine has an article by Gary Lachman on the Ocultura conference in León, Spain, where he and Lynn and Clive spoke last October. It's called 'On the Trail of Occulture'. Gary mentions L&C and includes a photo of them looking at the Holy Grail - or rather, an Holy Grail - in Leòn's San Isidoro basilica.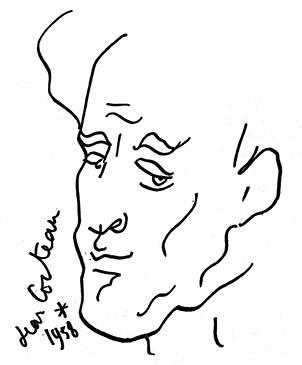 17 January 2018 - Cocteau 2

The new issue of the Saunière Society Journal includes the second part (of three) of L&C's article on Jean Cocteau, exploring the connections of this most enigmatic of cultural icons with individuals involved in the controversial Priory of Sion story, and why his name was chosen as one of the Priory's alleged Grand Masters.

Saunière Society members receive the journal as part of their membership - for details see their web site.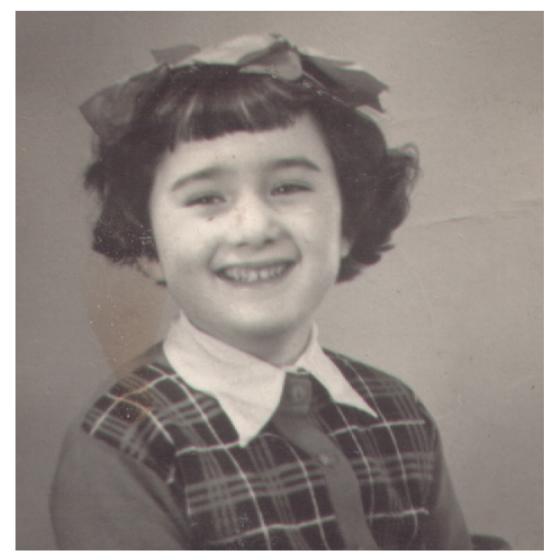 9 Jan 2018 - Lynn on Lynn

Lynn gave her first talk on her extraordinary paranormal and mystical adventures as little Lynn - 'The UnChosen One' - at the Castle pub, Farringdon, to the Nova Stellar meet-up group to a packed, and very appreciative audience.

Thanks to Caroline Whimsy Westbury for the invitation to speak to her group - great night, and much appreciated!


13 December 2017 - Cocteau coming

The new issue of the Saunière Society Journal, out on 17 January and free to members, includes the second part (now of three) of L&C's piece on Jean Cocteau, the alleged Grand Master of the alleged secret society, the Priory of Sion.

20 November 2017 - Lynn to talk at Nova Stellar

Lynn will be giving a talk, entitled 'The Unchosen at Number 15', on the strange childhood experiences that shaped her life, at Nova Stellar, the monthly pagan/wiccan moot held upstairs at the Castle pub in Cowcross Street, EC1, next to London's Farringdon Station.

The talk is on Tuesday, 9 January, beginning at 8pm (gathering from 7pm). Entry is £3.

19 November 2017 - La Razon

The Sunday edition of the Spanish daily newspaper La Razon carried an article by Javier Sierra on Lynn and Clive's discovery of the link between Leonardo da Vinci's painting Salvator Mundi and the Turin Shroud - proof of his connection with the relic. Thanks yet again for your enthusiastic support, Javier!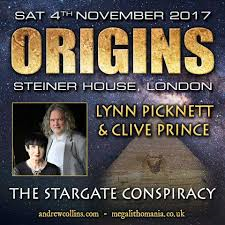 4 November 2017 - Origins Conference

L&C appeared at the Origins Conference, the annual gathering organised by author/researcher Andrew Collins and devoted to mysteries of the ancient past, at London's Rudolf Steiner House. Their talk was on The Stargate Conspiracy, which celebrates its 20th anniversary in print next year, and concentrated on the strangest of strange-but-true stories, that of the Council of Nine - alleged extraterrestrial 'space gods' whose devotees included members of America's elite but were, in all likelihood, the product of a sinister experiment in the manipulation of belief.

It was the usual memorable day, with a plethora of thought-provoking lectures. Thanks to Andy for the invitation and Debbie Cartwright for the smooth and characteristically efficient organising.




25 October 2017 - More 'Forbidden' filming

Lynn was filmed for the fifth series of Yesterday TV's Forbidden History, presented by Jamie Theakston and produced and directed by Bruce Burgess for Like a Shot Productions. The series will air summer 2018.

17 October 2017 - Polish Templar

Poland's Bellona are to publish a new edition of The Templar Revelation (Templariusze) - details of publication to follow.

Thanks to Piotr Wawreńczyk and Wioletta Chwedoruk of Book/Lab in Warsaw for sealing the deal.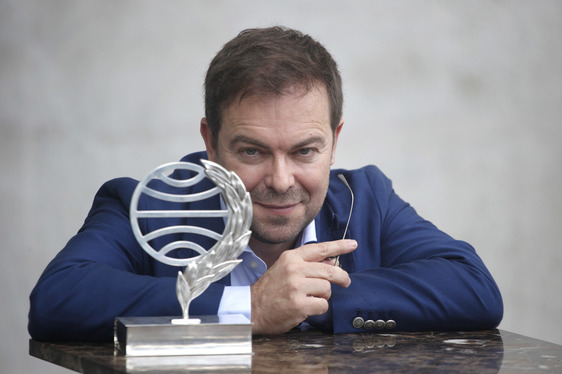 17 October 2017 - Congratulations, Javier!

L&C are delighted to hear that their friend - and host during their recent trip to Spain - Javier Sierra has won Spanish's most prestigious literary award, Premio Planeta de Novela, for his novel El Fuego Invisible. Felicitaciones, amigo!


9-13 October 2017 - A Spanish adventure: Masks of Christ, a Fallen Angel and the Grail…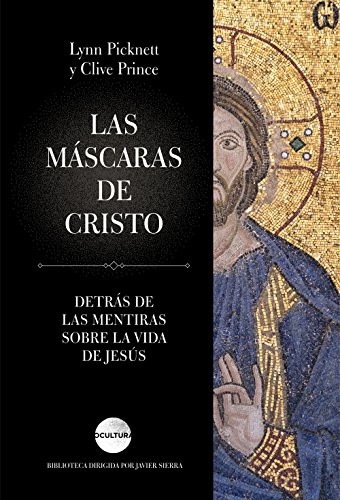 Lynn and Clive were off to Spain to promote the just-released Spanish edition of The Masks of Christ (Las máscaras de Cristo), part of Luciérnaga's 'Ocultura' series edited by author and TV personality (and all-round famous-but-still-nice-guy) Javier Sierra, who L&C have known and worked with since meeting in 2006. Their mini-tour included media interviews in Madrid and an appearance at the International Occulture Conference (Encuentro Internacional de Ocultura) in León, hosted by Javier and tied in to the book series.

L&C travelled with fellow writer (and founder-member of 80s' super-group Blondie) Gary Lachman, whose Politics and the Occult has also just been published as part of the Ocultura series, and his partner Anja Fløde Bjørlo.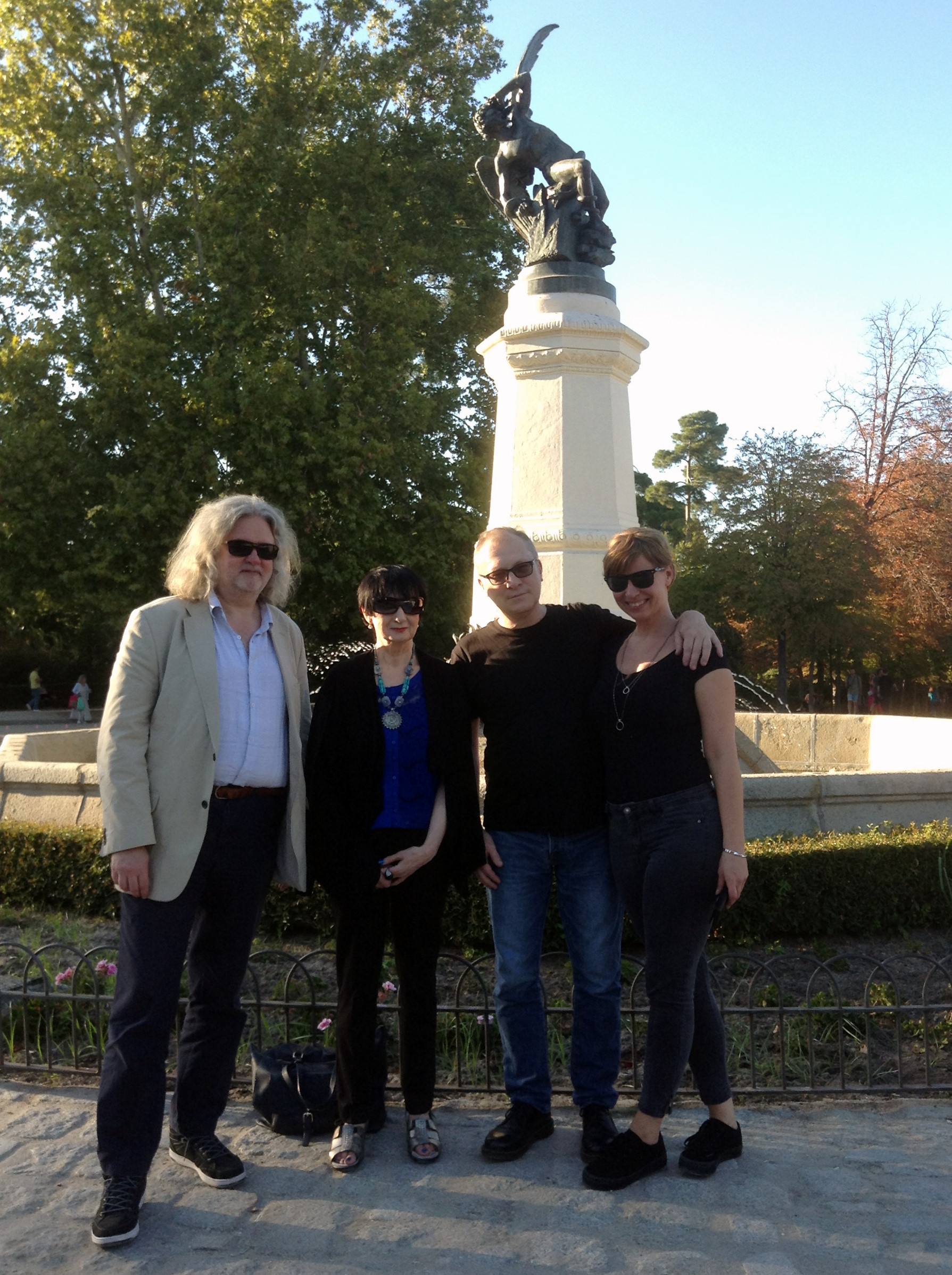 Arriving at the Hotel Vincci Mint in Madrid's Gran Vía, they were met by Javier, who took them on a tour of the city's famous Retiro Park, mainly so he could show Lynn its 'Lucifer' statue atop the Fountain of the Fallen Angel (erected in 1922 and subsequently coincidentally found to be 666 meters above sea level).
The first full day was given over to serial press and recorded radio interviews in the hotel - most in its spectacular rooftop bar. L&C were happy to renew their acquaintance with Isabela Herranz, who was translating. Lola Escudero from Luciérnaga's press office was also on hand.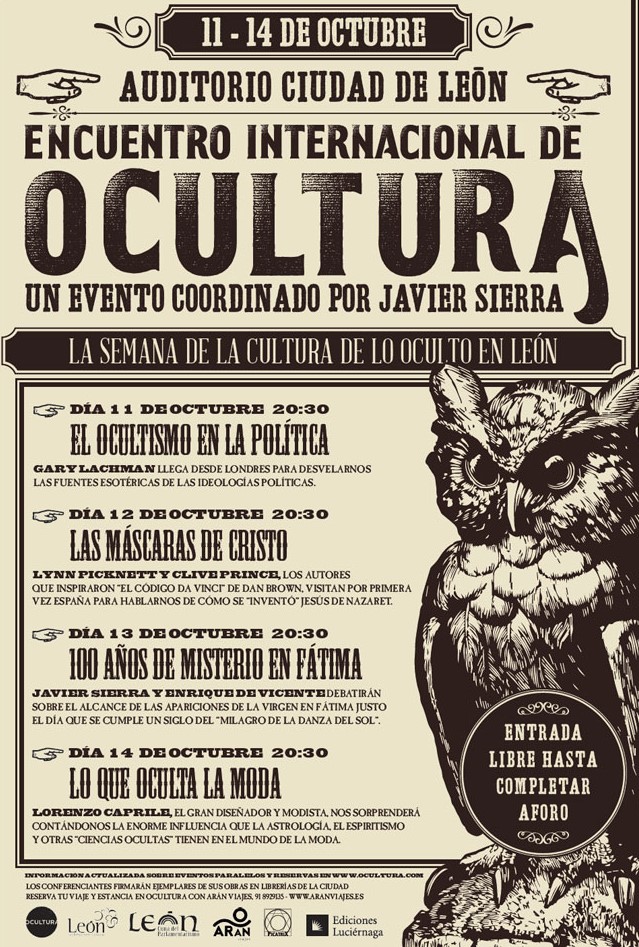 The next day, 11 October, the four were off by train to León, where they were met by Javier and his wife Eva. Seeing the posters for the week-long Ocultura conference fixed to traffic lights en route to the hotel, the scale of the event began to dawn - a week-long series of talks, one an evening with free admission, in León's 1000-seat City Auditorium.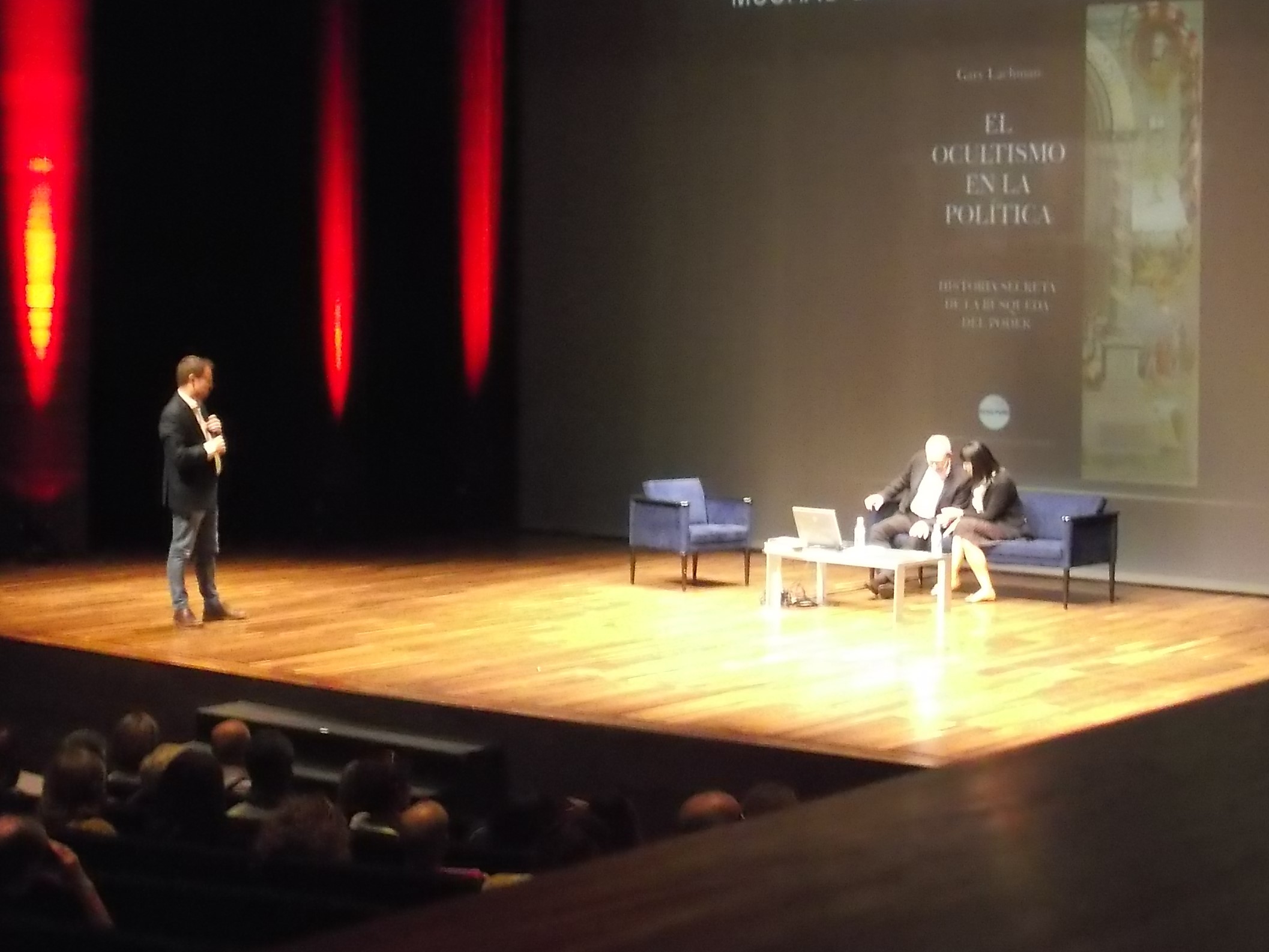 The hotel was even more spectacular than the sophisticated Madrid stop-over: the Hospedería de la Real Colegiata de San Isidoro is part of the 11th-century complex of buildings attached to the San Isidoro basilica, and was originally built to accommodate pilgrims on the nearby route to Santiago de Compostela. A few hours to settle in, and to meet Javier and Eva's brilliant kids, Martin and Sofía - 10-year-old Martin had come from playing his dad in a scene from a TV series about Javier's life - as well as Sonia Labanda, who would be translating for both talks, then it was off to the Auditorium for Gary's highly thought-provoking talk.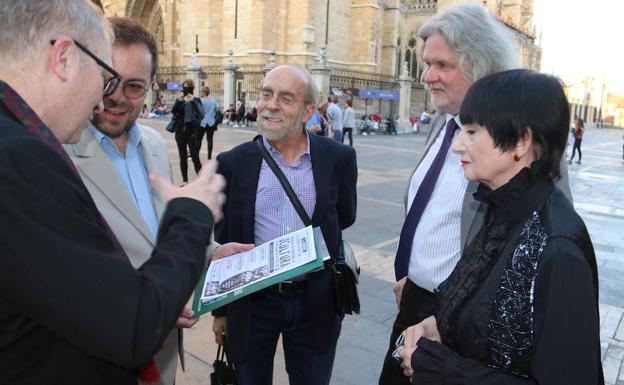 The day of Lynn and Clive's talk, 12 October, was a public holiday - Spain's National Day, in fact - which was bound to boost attendance. L&C were pleased to meet top Spanish esoteric writer Enrique de Vicente - who turned out to be a fan. L&C, Gary, Javier and Enrique were filmed outside León's Santa Maria cathedral for the digital newspaper Leonoticias, as part of its coverage of the Ocultura conference.
Although L&C had a little trepidation about outlining their somewhat controversial conclusions about Jesus in the home of the Spanish Inquisition, their talk, to a full house, went down very well. The book-signing afterwards was a sell-out! There was a pleasing amount of coverage in the regional press, both in advance and the day after, such as this piece in La Neuva Crónica.
The next morning the party was treated to a tour of the basilica, which houses the burial chapel of the Kings of León, including a private viewing of its great treasure, the Chalice of Doña Urraca, personally led by historian Margarita Torres, author of The Kings of the Grail, in which she argues - very plausibly - that the chalice was the inspiration of the Holy Grail tales (at least those in which it's the cup of the Last Supper). Then the train back to Madrid, farewells to Gary and Anja who were staying for an extra few days, and the return flight to London.
Altogether, a fabulous, if hectic time and enormously encouraging for Lynn and Clive to find such enthusiasm for their work in Spain. Immense thanks to Javier and all at Luciérnaga, not just for the very welcome professional exposure, but for the staggeringly generous amounts of tapas, vino tinto and gin. Despite the latter, they will remember the trip for a very long time.