08 July 2015 - John Dee Tea update

Sadly, Lynn and Clive have had to cancel their book signing at the John Dee of Mortlake Society's celebration of Dee's birthday on Monday, 13 July.

19 June 2015 - Conspiracy

Broadcast of the episode 'The Nazi King' in Channel 5's series Conspiracy, produced and directed by Paul Nelson.

The show examined four conspiracy theories concerning the British royal family, with L&C contributing to two allegations relating to the Second World War: the Duke of Windsor's Nazi connections - including the claim that he passed vital strategic information to the Germans - and the involvement of his brother (and the present Queen's uncle), the Duke of Kent, in a desperate attempt to make a deal with Hitler to end the war. This was based on their 2001 book Double Standards: The Rudolf Hess Cover-Up, co-authored with Stephen Prior and Robert Brydon. (The other two segments concerned Princess Margaret's alleged illegitimate son and the death of Princess Diana.)

Other contributors included controversial royal biographer Andrew Morton and historian Jonathan Petropoulos.

Thanks to Paul, assistant producer Sacha Thorpe and series producer Ed Booth.

The documentary is available online at Demand 5.

15 June 2015 - The Harry Potter Grand Master

The next edition of the Saunière Society Journal, available soon, will include Lynn and Clive's latest article in their series on the Grand Masters (alleged) of the Priory of Sion. This time they're delving behind the myths surrounding Nicolas Flamel, the famous medieval alchemist (alleged) and star (if off stage) of Harry Potter and the Philosopher's Stone.

Saunière Society members receive the journal as part of their membership - for details see their web site.

5 June 2015 - Conspiracy air date

The episode of Channel 5's new series Conspiracy on royal conspiracies, featuring Lynn and Clive on the mystery of the Duke of Kent's death in 1942 and the allegations of treason levelled at the Duke of Windsor, is to be broadcast on Friday, 19 June at 8pm.

Conspiracy examines historical events in the context of conspiracy theory - and certainly there's no shortage of them around!

19 May 2015 - Forbidden History III filming

Lynn and Clive were interviewed for episodes of the third season of Yesterday Channel's Forbidden History, in which Jamie Theakston investigates historical mysteries. The subjects of this year's shows are under wraps for the time being (sorry). Forbidden History III will air in the autumn.

2 May 2015 - Origins Conference

L&C are delighted to have been invited to speak at Origins 2015, the ancient mysteries conference organised by author and researcher Andrew Collins and Megalithomania. Their talk will be 'Science's Occult Secret, Quantum Magick - and Isis in the Vatican', based on The Forbidden Universe.

The day's other speakers include Andrew Collins, Graham Hancock and Megalithomania organiser Hugh Newman, among many others. It's on Saturday, 7 November, at the Queen Mary, University of London's Mile End campus in East London.

Well worth the trip to the edgy and atmospheric East End!

For full details and to book see the Origins Conference web site.


1 May 2015 - More Conspiracy filming

Lynn and Clive returned to Channel 5's studios in London's Crossharbour for more filming for an episode of the forthcoming series Conspiracy examining conspiracies involving the British royal family. (Those shots of them in their 'office' were filmed in the corner of a Channel 5 room. Pan around and you'd see posters for Big Brother… But that's television for you!)

29 April 2015 - History's Murder Mysteries

Dusting off her Miss Marple hat, Lynn did filming for a series about the mysteries surrounding the deaths of the likes of Juan Borgia and the Duke of Brittany - for Battlefield Series Productions Ltd - in a series of freezing churches and graveyards. Oh the glamour…

17 April 2015 - Raiders of the Lost Past: The Priest, His Lover and the Holy Grail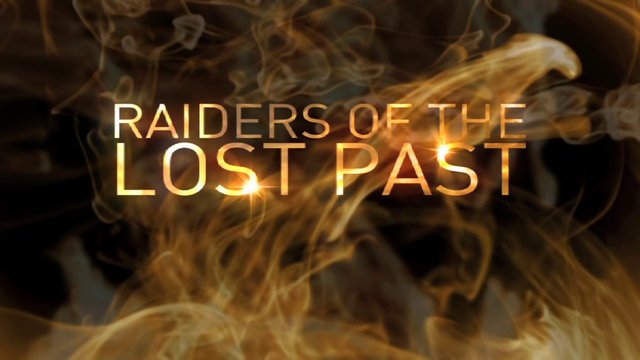 Broadcast of 'The Priest, His Lover and the Holy Grail', in the Raiders of the Lost Past series, featuring Clive as well as Lionel Fanthorpe, treasure hunter Jean Brunelin and authors Christian Doumergue and Jean-Jacques Bedu.

The show will be repeated on Monday, 20 April at 9pm and will be available for a short time on Yesterday's on demand service.


24 March 2015 - Raiders air date

The Raiders of the Lost Past episode 'The Priest, His Lover and the Holy Grail,' on the Rennes-le-Château mystery and featuring Clive, will be broadcast in the UK at 9pm on Friday, 17 April.

1 March 2015 - Forbidden History III

L&C have been signed up for the third series of Yesterday's Forbidden History, which is being filmed in May for broadcast in the autumn.

27 February 2015 - Royal conspiracies

L&C were interviewed for Channel 5's new series Conspiracy, which will examine historical events from the conspiracy angle, for an episode on the British royal family. The interview, by producer/director Paul Nelson and assistant producer Sacha Thorpe, covered subjects raised in Double Standards and War of the Windsors. Details of the broadcast will follow when known.

24 February 2015 - WitchFest talk announced

L&C's talk this year will be 'The Templars: Keepers of a Shocking Secret', in which they will show that the medieval Knights Templar really did guard an astonishing heretical secret. And though it has become something of a cliché, this really does have the power to terrify the Catholic Church - and even poses a threat to the whole of the Christian religion.

WitchFest is on Saturday, 14 November, at the Fairfield Halls in Croydon, London. For details of the day and to book, see the WitchFest web site.

This is one annual event that is seriously not to be missed!

17 February 2015 - Saunière Society Journal - Johann Valentin Andreae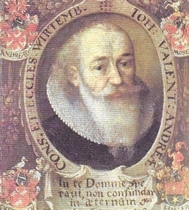 The latest Saunière Society Journal came out featuring L&C's article on Johann Valentin Andreae, which investigates his involvement in the 17th-century Rosicrucian Manifestoes and why his name was chosen by the compiler of the list of the Priory of Sion's supposed Grand Masters - whoever that might have been…


11 February 2015 - Everything Stops for Dee

L&C are thrilled to be specially invited to sign books at the prestigious John Dee of Mortlake Society Tea in July. The invitation came about because Lynn was unable to take books along to her talk in October. (Clive was supposed to give the talk, too, but stayed away to help Sinziana Paduroiu, the astrophysicist, who had a terrible accident on the way to the event and had to be hospitalised.)

The Dee Tea is in the afternoon of Monday, 13 July and is to celebrate John Dee's birthday in the Church of St Mary the Virgin, Mortlake High Street. There'll also be a guided tour of John Dee's Mortlake. And there will be, of course, lashings of tea - and particularly scrumptious cake.

5 February 2015 - Da Vinci Shroud online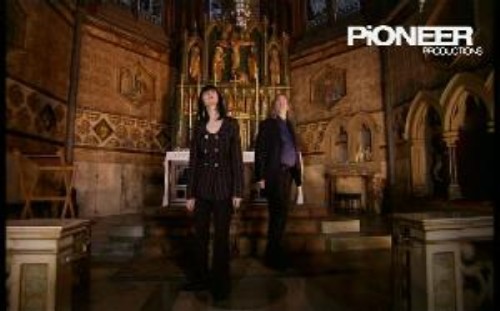 Pioneer Productions' documentary The Da Vinci Shroud, made in 2009 for Channel 5 in the UK and the History Channel in the USA, is now available on the Naked Science YouTube channel. It's the US cut.


29 January 2015 - Spy mistress

Lynn was interviewed about the famous (ahem!) Polish spy Sophie Potocka for the Battlefield Series Productions' series A History of Spymasters, directed by Bruce Burgess. The series will air on Yesterday in 2015.

17 January 2015 - New Saunière Society talk

L&C have been invited to give their talk about John Dee at the Saunière Society's symposium on Saturday, 3 October at the Newington Village Hall near Folkestone.

14 January 2015 - Saunière Society Journal forthcoming

The Journal of the Saunière Society will continue L&C's series of articles on the alleged Grand Masters of the Priory of Sion in their next issue, available soon. Their next subject is Johann Valentin Andreae, the (probable) writer of the famed Rosicrucian Manifestoes.

The Journal is available to Saunière Society members as part of their annual subscription. For details of how to join, see the Society's web site.

8 January 2015 - Shamanism at Sacred Space

L&C kicked off the new year with their talk 'Shamanism: Gateway to the Gods' at Rudolf Steiner House in London, attended by friends old and new. As ever, thanks to Marion Briggs for the invitation.

10 December 2014 - Forbidden History: The Genius of Nikola Tesla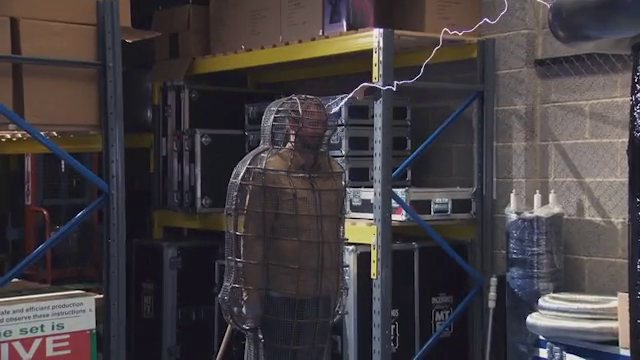 L&C popped up again in Jamie Theakston's look into the visionary and free energy pioneer Tesla.

Jamie's bravely being sealed inside an iron maiden-style Faraday cage while being blasted with artificial lightning made for memorable TV.


3 December 2014 - Forbidden History: Top Secret Nazi UFOs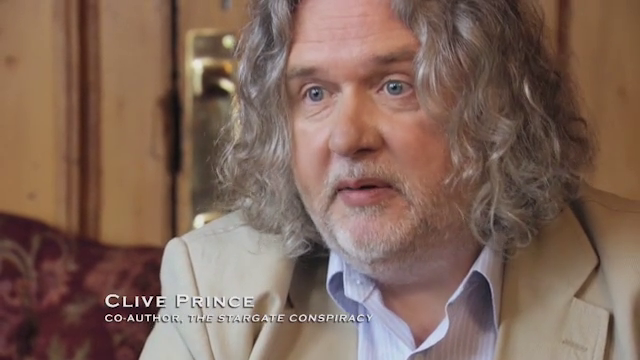 This week's episode saw Jamie Theakston in Poland in search of the secret underground bases where the Nazis are said to have experimented with revolutionary new aircraft designs.

Clive was one of the contributors, along with Alan Butler, Simon Cox, Polish researcher Igor Witkowski and Maurizio Verga of the Italian Centre for UFO Studies.


1 December 2014 - Return to Sacred Space

L&C have been invited by Marion Briggs of Sacred Space at Steiner House to deliver their talk 'Shamanism: Gateway to the Gods?'

They'll be speaking at 7.30pm on Thursday, 8 January, in the Eurythmy Room of Rudolf Steiner House, Park Road, London NW1 (near Baker Street Station). For full details of the event, including admission, see the group's FaceBook page.

26 November 2014 - Forbidden History: The Oracles of the Dead
Lynn appeared in this week's show, in which Jamie Theakston, accompanied by Heretic magazine editor Andrew Gough, went in search of the ancient oracles of myth and legend.


19 November 2014 - Forbidden History: The Secrets of the Illuminati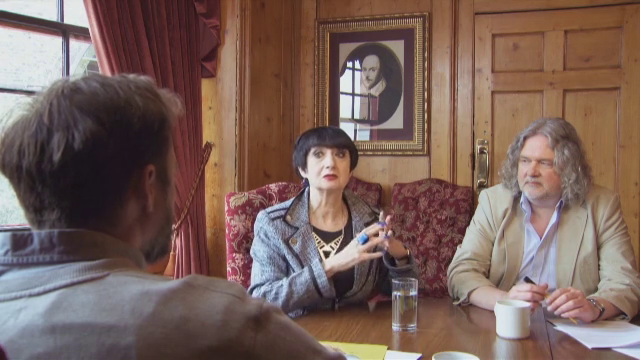 In perhaps the most controversial episode of this year's series, Jamie Theakston went on the trail of the Illuminati, the alleged sinister cabal that is increasingly believed to run the world.

The search took Jamie to Paris and London, and included organisations such as the Freemasons and the Bilderberg Group, with contributions from researcher Robert Howells and journalist David Hambling.

L&C, along with several of the other regular contributors, cast doubt on whether the Illuminati even exist. Perhaps inevitably - given the fevered fantasies that surround the whole subject - their very denial has encouraged some to accuse them of secretly being initiates!

(When Lynn pointed out to one particularly hostile viewer via Facebook that she is not only not an Illuminati but is not an initiate of anything, the response was 'in that case, you're criminally ignorant…')


15 November 2014 - WitchFest!

L&C made their annual appearance at WitchFest International, this year with their talk 'Shamanism: Gateway to the Gods.'

As always, it was a pleasure being part of such a great event - witches being among the most welcoming people around! Thanks to organiser Dave Mercer and the fabulous Children of Artemis.

L&C have already been booked for next year's WitchFest, which will be on Saturday, 14th November at the usual venue, the Fairfield Halls in Croydon.

12 November 2014 - Forbidden History: The Real Holy Grail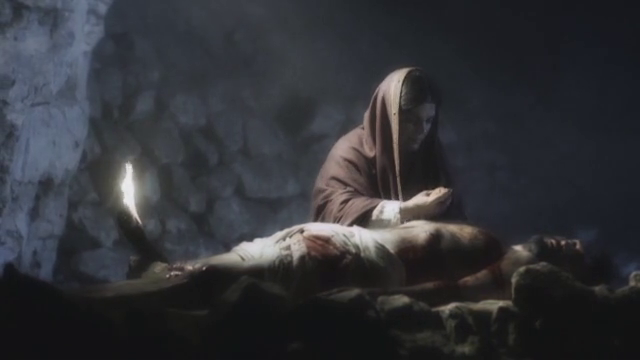 Along with fellow regulars Alan Butler, Andrew Gough, Rev Lionel Fanthorpe and Simon Cox, L&C were featured giving their opinions on various candidates for the Grail investigated by Jamie Theakston.

These included the Hawkestone Grail found by Graham Philips, the Nanteos Cup, the Santo Caliz in Valencia and the Shugborough Hall monument.


5 November 2014 - Forbidden History: The Lost Treasure of Petra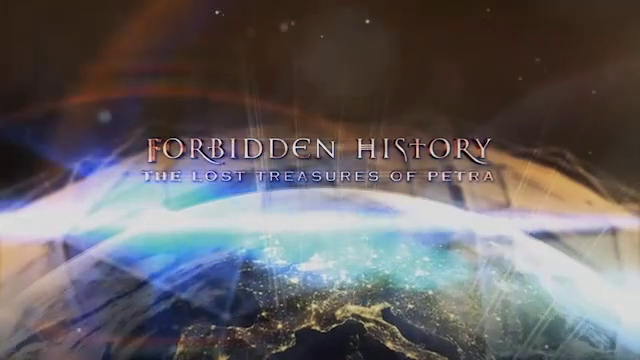 The second series of Forbidden History, written and directed by Bruce Burgess and produced by HSP Productions, kicked off on the Yesterday Channel with presenter Jamie Theakston investigating tales of treasure in, and the illicit trade in historical artefacts from, the ancient city of Petra in Jordan.

This and the other shows will, of course, be frequently repeated. They're also available to view on Yesterday's on-demand service.


24 October 2014 - Shamanism at WitchFest

L&C have announced the subject of their talk at this year's WitchFest International.

Entitled 'Shamanism: Gateway to the Gods', the talk will explore the question of whether traditional shamans hold the key, not only to other dimensions, but also to healing through magical communication with their own DNA. They will also argue that the priestesses and priests of ancient Egypt were initiates of a powerful shamanic tradition (not to mention imbibing shedloads of certain substances).

WitchFest International is on Saturday, 15 November at Croydon's Fairfield Halls - see the Future Events page for details.

22 October 2014 - I Spy…

Lynn was filmed for the Battlefield Productions' series A History of Spymasters, directed by Bruce Burgess, about various historical spies and spymasters, including Cardinal Richelieu, Thomas Cromwell and Mata Hari. Filming took place in the spookily atmospheric basement of the Goring Hotel, central London.

The series will be broadcast on Yesterday in 2015.

14 October 2014 - John Dee of Mortlake Society talk

This turned out to be one of L&C's most memorable evenings - and not for the best of reasons…

Their friend, the astrophysicist Sinziana Paduroiu, had come over from Geneva especially to hear their talk, but was run over by a car on the way there. Clive accompanied her to Croydon University Hospital, while Lynn went on to give the talk.

The talk was 'John Dee and the Copernican Revolution' at the AGM of the John Dee of Mortlake Society, in St Mary the Virgin church (Dee's own!) in Mortlake, South West London.

The talk centred on John Dee as England's champion of Copernicus' new and controversial heliocentric theory, and how there was considerably more to this than mere science: behind Copernicanism lay complex and daring esoteric thinking that even fuelled a political agenda of revolutionary intensity.

Thanks to the Society and to John and Judith Rimmer for the invitation - and for comforting and encouraging Lynn who arrived in a state of semi-shock after witnessing the accident. And wishing Sinziana a speedy recovery!

9 October 2014 - Forbidden History series 2 airdates announced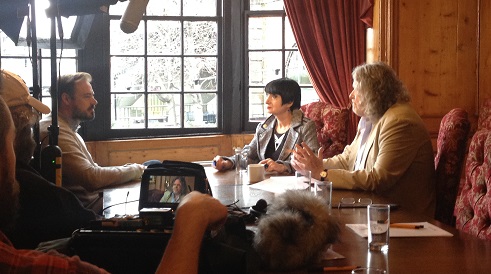 The second series of Forbidden History, presented by Jamie Theakston and including contributions by L&C, will begin showing on the Yesterday Channel on Wednesday 5 November.

The six-part series will cover subjects as diverse as the Holy Grail, Nazi UFOs and the Illuminati. Forbidden History is written and directed by Bruce Burgess and produced by HSP Productions in association with Like A Shot Entertainment and UKTV.


30 September 2014 - Templar Revelation - the audiobook

L&C are delighted to announce that an audiobook of The Templar Revelation is to be produced by W.F. Howes. It will be out in 2015, so watch this space for a date…

18 September 2014 - Working with a Hero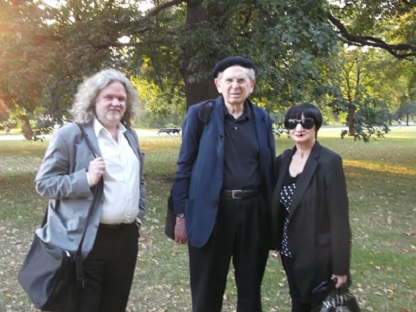 L&C were thrilled to be filmed in conversation in various locations in Kensington with the legendary physicist Dr Russell Targ, who conducted "psychic spying" experiments on behalf of the CIA in the 1970s.

The filming was for a theatrical release documentary by producer/director Lance Mungia, with renowned cinematographer Monty Rowan.

Often meeting one's hero can be a let-down, but this was definitely the exception!


17 July 2014 - New Saunière Society Journal article: Robert Boyle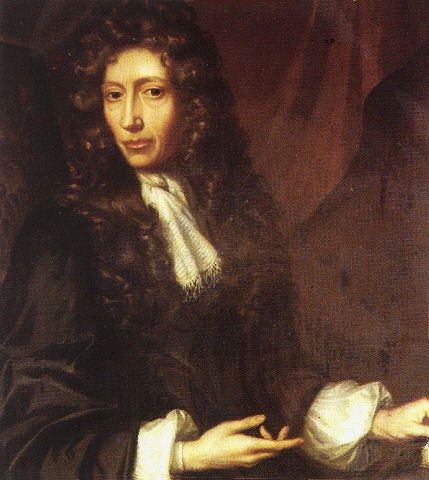 The new issue of the Society's Journal, with the latest in L&C's series on the list of the Priory of Sion's Grand Masters, is out now.

This time they look at the 17th-century alchemist and pioneer scientist Robert Boyle.

The Journal is one of the benefits of membership of the Saunière Society, which is dedicated to researching the Rennes-le-Château mystery and the myriad related subjects.

See the Society's web site for details on how to join.


10 July 2014 - Getting Away With It at Sacred Space

L&C gave their talk 'The Emperor's New Clothes: Twenty Years of Getting Away With It (If Only Just)', and were delighted to see so many attendees.

Thanks, as always, to Marion Briggs for the invitation.

23 June 2014 - Sacred Space invitation

L&C have been invited to talk on their 20 years as a writing team to Sacred Space at Steiner House, on Thursday, 10 July.

Entitled 'The Emperor's New Clothes: Twenty Years of Getting Away With It (If Only Just)', the talk will look back on some of the trouble that their books have landed them in over the last two decades, including blacklisting, break-ins - and being sued by the Grand Master of the Knights Templar…

The evening starts at 7.30 and will take place in the Eurythmy Room of Rudolf Steiner House, Park Road, London NW1 (near Baker Street Station).

For full details of the event, see the group's FaceBook page.

21 June 2014 - Saunière Society

L&C gave their talk 'Royalty, Religion and Revelation', looking back over their 20 years as a writing partnership and troublemakers, at the Society's one-day conference in London's Conway Hall.

Thanks to Joy Millar, as always, for the invitation - and to the society for its support over the years.

17 June 2014 - The next Grand Master

The next issue of the Saunière Society Journal, available in mid July, will include the third of L&C's series of articles on the (alleged) Grand Masters of the Priory of Sion. Their subject this time will be the 17th-century scientific pioneer Robert Boyle, highlighting his occult interests and - as ever - exploring the question of why such a name should appear as a Priory of Sion Grand Master.

16 June 2014 - Rennes-le-Château revisited

Clive was interviewed by producer/director Josh Whitehead for a documentary on the Rennes-le-Château mystery, part of the Yesterday channel series Raiders of the Lost Past (distributed internationally under the title Myth Hunters).

The show is scheduled for broadcast in 2015 - details to follow when known.

3 June 2014 - Dee date

L&C are thrilled to have been invited to speak at the John Dee of Mortlake Society meeting on Tuesday, 14 October - in Dee's own church of St Mary the Virgin, Mortlake, no less!

They will be talking on John Dee and the Copernican Revolution, showing how there was considerably more to Dee championing the new and controversial heliocentric theory than mere science. They will also reveal the underlying complex and daring thinking - which even fuelled a revolutionary political agenda.

For full details, see the Future Events page or the John Dee of Mortlake web site.

31 May 2014 - RILKO Summer Conference

L&C were delighted to speak at the first Summer Conference of the Research Into Lost Knowledge Organisation (RILKO) at the elegant Rudolf Steiner House in central London.

Their talk on 'The Real Leonardo - Photographer, Heretic and Though Not the Messiah A Very Naughty Boy' was enthusiastically received. Thanks to Robert Harris and his team for a hitch-free day.

31 May 2014 - 'Life is a Cabaret, Old Chum…'

As they had a long-standing speaking engagement, Lynn and Clive were unable to attend the funeral of their friend Bob Brydon in Edinburgh, although of course they raised a wee dram in his memory. Characteristically, he went out to the music of 'Cabaret', his favourite song.

22 May 2014 - Sad news - Robert Brydon dies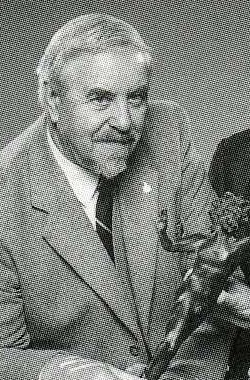 Lynn and Clive are hugely saddened to hear that their friend, the Scottish historian Robert Brydon, has passed away after a long illness in his beloved Edinburgh. They write:

'We got to know Bob well in the early 2000s when he provided additional research for three books we co-authored with the late Stephen Prior. It was never less than a joy to work with him.

'One of the cliches often wheeled out on these occasions is "we'll never see the like of him again", but in Bob's case it is no more than the literal truth. He was truly a one-off: a profoundly erudite man who wore his learning lightly, and who was great fun with a wicked sense of humour. He was famous for his hospitality and generosity of spirit - always encouraging and helpful, digging into his vast reserves of information to provide fellow researchers with both factual back-up and a great fund of fascinating anecdotes.

'We send our love and condolences to his widow, our friend the artist Lindsay Brydon.'


25 March 2014 - Filming Forbidden History series two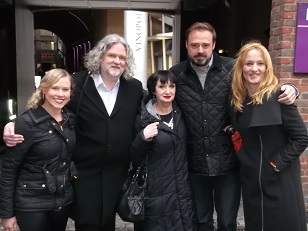 L&C recorded interviews for series two of Yesterday Channel's Forbidden History, a particular pleasure as the session took place in the historic Anchor pub in London's Bankside, close to Shakespeare's Globe Theatre.

Under the genial direction of Bruce Burgess, and with Jamie Theakston as the star presenter, they covered a huge spread of subjects, from Nazi occultism to the magical design of London. (Curiously, however, the room seemed to become colder and colder, calling to mind the filming of series one, when it was 8 degrees below in central London.)

L&C were also delighted to be accompanied by Iulia Serafim (on the right in the photo), a former Romanian television luminary - and new friend - and Melissa Kassinen (on the left), a very talented make-up artist. It was the first time L&C had ever had anything approaching an entourage - or 'people' - and so they were determined to make the most of it.

The new series will be shown on the Yesterday channel in autumn 2014. The first series is still available to view on Yesterday's on demand service.


12 March 2014 - John Ritchie, 1947-2014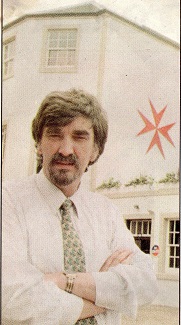 Lynn and Clive write:

'We are very sad to hear of the sudden death of our friend John Ritchie, the broadcaster and man of many parts, at the age of 67.

John, the founder of the Midlothian community radio station Black Diamond FM and the Edinburgh Guide web site, was a great supporter and help during our collaboration with Stephen Prior in the late 1990s and early 2000s, during which we worked for long periods at the Templar Lodge, the hotel run by Stephen in East Lothian where John was a familiar figure. Since then meeting up with John was one of the highlights of Saunière Society weekends in Newbattle Abbey.

A member of the Militi Scotia Templi, the Scottish Templar revival organisation, of which he became Grand Herald, John had a lifelong association with, and was an authority on, Rosslyn Chapel - he was born in Roslin village, and his grandfather was caretaker of the Chapel. Appropriately, his funeral is to be held there on Friday (14 March).

We will miss John's enthusiasm, knowledge, and very Scottish sense of humour.'

The Scotsman (among other newspapers and web sites) carried an obituary covering John's full career - indeed careers.


10 March 2014 - The first RILKO Conference

Lynn and Clive are thrilled to have been invited to address the first-ever conference of their old friends, the Research Into Lost Knowledge Organisation (RILKO) at the Rudolf Steiner House, central London, on 31 May 2014. They will give their popular 'Real Leonardo' talk.

Thanks to Sylvia Francke and Bob Harris for the invitation. For full details of the event, and to book, see the RILKO web site.

8-9 March 2014 - The Mysterious Earth Conference

Straying far from their south London base, and especially up north - even, as Yorkshirewoman Lynn put it, 'the wrong sort of north' - can usually be a bit of a strain for L&C. But their visit to Preston, Lancs, to take part in the conference hosted by Neil McDonald of Megalithic Tours, turned out to be a great experience.

They gave two talks: on the Saturday, they focussed on the themes of their last book, The Forbidden Universe: The Occult Origins of Science and the Search for the Mind of God. Sunday saw them give their 'Real Leonardo' talk to a highly responsive audience. They left feeling they had made many friends.


Thanks to Neil for the invitation and for organising such a memorable event, and to Helen Johnson and David Taylor for providing the taxi service.

28 February 2014 - Leonardo: at home with the artists

Lynn and Clive were delighted to give their talk on The Real Leonardo to the Rochester Branch of the Scientific and Medical Network, which took place, appropriately, in Bernard Allum's Delta Studio close to Rochester Cathedral. A packed audience was appreciative of the revelations - and also of the host's generous hospitality. Thanks to Bernard for a lovely evening, and to Yvonne Louis for organising the event.

25 January 2014 - SMN Kent talk

L&C's talk on 'The Real Leonardo' to the Scientific and Medical Network's Kent branch, postponed from before Christmas, will now be on Friday, 28 February.

For details of time, venue and admission, see the group's web page.

23 January 2014 - The Woman Who Jesus Kissed

Lynn gave her talk on 'The Woman Who Jesus Kissed: the Real Mary Magdalene' to a large and enthusiastic audience - including several old friends - at Sacred Space at Rudolf Steiner House in central London. Thanks to Marion Briggs for the invitation.

17 January 2014 - Saunière Society Journal: Sir Isaac Newton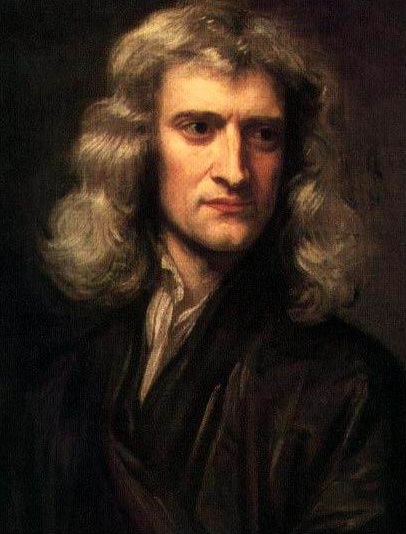 The latest edition of the Saunière Society Journal, available now, includes the second in L&C's series on the alleged Grand Masters of the Priory of Sion.

In this article they look at Sir Isaac Newton, concentrating on his occult interests and heretical religious views and their influence on the scientific work for which he is now best remembered.

Saunière Society members receive the Journal as part of their membership. Single copies are available from the Society for £5.00 or €6.00. For details see the Saunière Society web site.