'Controversial and shocking.' Daily Mail
'…unearths a veritable cemetery of Royal Family skeletons and financial improprieties.' Evening Times
As Elizabeth II turns 80, hers is not only the longest reign of any member of the House of Windsor, but it is also remarkable for the respect she has inspired, even from many republicans. Yet there are dark secrets lurking behind the royal smiles, many of which go back to the beginning of the 20th-century...
War of the Windsors (2002) peels away the layers of deference and propaganda and reveals that:
Edward VIII's landmark abdication in 1936 was not only a profoundly personal matter, but also politically expedient.
Lord Louis Mountbatten, uncle to the Duke of Edinburgh, schemed and plotted to make Britain's ruling family the House of Mountbatten - with himself as puppetmaster.
Art expert and notorious spy Anthony Blunt was strangely protected by the Royal Family - even being knighted after they knew he was a traitor to his country. Why? Could it be that he was an illegitimate member of the House of Windsor?
The Queen is one of the richest women in the world, although the full extent of her riches remains a secret. Yet much of her wealth is the result of extraordinary financial improprieties, including blatantly illegal manoeuvrings by her own father, the wartime King George VI.
The late Queen Mother was one of the most respected - even beloved - figureheads of modern times, yet her servants' description of her as 'tough as old boots' only touches the surface of a life of ruthless self-preservation.
Time and time again scandals threaten to unseat the Royal Family, only to see them emerge relatively unscathed. Is this because there is a secret cabal, dedicated fanatically to protecting them and their image?
The death of Princess Diana in 1997 has been the subject of countless conspiracy theories. But what really happened to Diana and Dodi? Could it be that their death was both an attempted assassination and a tragic accident?
War of the Windsors was serialised in the Daily Mail.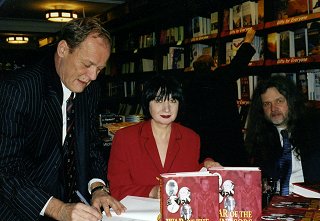 Stephen, Lynn and Clive at a book signing in Harrod's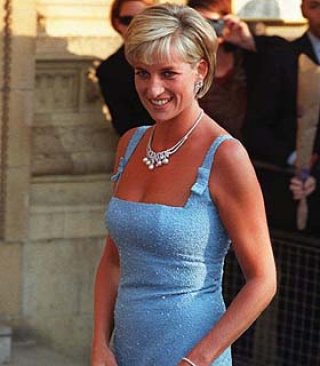 Princess Diana